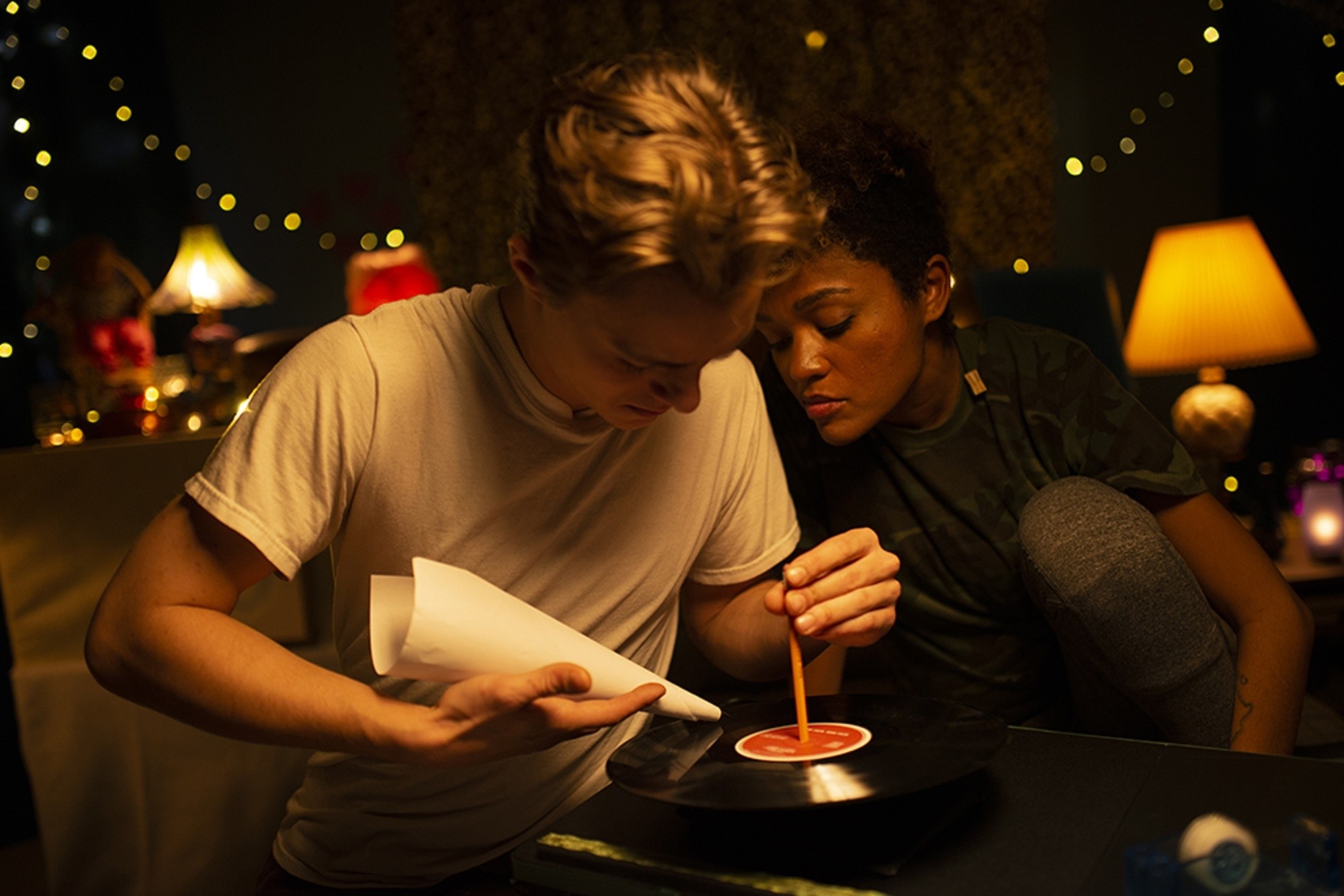 When host country systems fail, as they often do, immigrants turn to their communities. This creates enormous pressure on those who are in the position to help. In Give Me Liberty, a comedy that looks at intra-community immigrant dynamics, that pressure leads to uncontrollable chaos.
Vic is a young Russian-American medical transport worker. His job is to drive people with disabilities to their appointments: their jobs, the hospital, and so on. His character is based on the director of the film, Kirill Mikhanovsky, whose first job in America was to drive a medical van in rural Milwaukee.
On the work day in which the film is set, Vic's aunt dies, and a group of elderly Russian-Americans, including his grand-father, request that he drives them to the funeral.
The journey from Vic's apartment building to the funeral is the whole focus on the film. Vic tries to both do his job and help his community, but he ends up in steeply escalating chaos. A diabetic attack, Russians who insist on playing accordion in the van, an accident, a street riot, it just never stops.
Mikhanovsky used a handheld camera and only hired amateurs whose story matches the characters: immigrants and people with disabilities. To watch this film is to be transported into the intra-community pressure of the immigrant experience, an important and unexplored characteristic.
It is important to understand and unravel this mix of survivors' guilt with complete linguistic and financial dependency of some immigrants on others. It explains communitarianism as not only the act of wanting to frequent other immigrants but to help them. It also explains in part the lack of economic and social ascension of immigrant communities.
With each call to dispatch where he asks for "10 more minutes", Vic is one step closer to losing his job and economic livelihood. That's the cost of being integrated and investing in his immigrant community.